Starting vegetable seeds for hydroponics doesn't require anything more than a sunny windowsill, seeds, a container, potting soil, and maybe some plastic wrap. I found this website with super simple instructions with pics for tomato plants. Since my seedlings will be gently pulled from the soil, carefully rinsed and inserted into foam collars for hydroponics, I'll be able to reuse the soil for future seed starting several more times. Adding fertilizer will help rejuvenate the growing medium (aka dirt 😁).
I have quite a variety of seeds from which to choose, many of which I'll want Jimmie to plant in the dirt and tend with his magical green thumb. Seriously, he can grow anything…in Indiana dirt. He had the most gorgeous garden up there. One hundred tomato plants every year! Cucumbers galore! Pumpkins, watermelon, corn on the cob! My in-laws would come over a couple of times a week to pick up the buckets of tomatoes and cucumbers we had coming out our ears. Lois canned fabulous sauces and pickles. I canned whole tomatoes and juice and made the best pickle relish and bread and butter pickles! And concord grape jelly, strawberry freezer jam, apple jelly, apple sauce, apple butter, and crab apple jelly.
Grandma and Grandpa always had a gorgeous garden, too. They canned the BEST green beans on the planet. I would pick for them and help snap the beans. They'd share quart upon quart of those perfect green beans with everyone in the family. I so miss those days. We'd shred cabbage with an old mandolin that looked like it was at least 100 years old, until it occurred to me to take over my Oster Kitchen Center salad maker. Grandpa and I would have cabbage shreds flying, laughing the whole while with Grandma shaking her head and laughing with us. We used to make sauerkraut in big old crocks, but then Grandma discovered we could make it straight in the quart canning jars. Cherished memories!
I'm a pro at waterbath canning, but have never pressure canned. I hope to go home in the summer next year and have my Aunt Beth teach me. She was always right there helping to put up dozens of quarts of beans. I'm pretty sure Aunt Rema pressure cans, too.
Freezer corn brings back many years of fun memories with Mom, Aunt Beth, Lauri, and me! We'd all be a sticky mess by the time we'd cut all the corn kernels from several dozen cobs and scraped the starchy liquid into the pot to blanch before filling freezer bags or plastic freezer containers. It's a super simple way to have fresh corn in the middle of winter! Tastes unlike any corn you buy at the store. If you've not had it, buy a couple dozen ears and give it a try. Delish!
Let's Start Some Seeds!
I've been saving seeds for years. I realize some may no longer be viable, but it doesn't hurt to give them all a try. I'll start some in sponges in water and some in soil. The ones that spout in soil will be transferred to sponges and foam rings I have ready to go.
The seeds below are the ones I've chosen to start with. Did you know Nasturtium flowers are edible?! I have no idea how they taste – I've only seen them on salads in pictures, but boy those salads were gorgeous!
There are two types of hydroponic growing that I will try. One uses an aerator pump and/or recycling filtered water pump like used in fish tanks to introduce oxygen to the water. The other is call the Kratky Method. Both require the vessel used to hold the water be completely opaque. No light at all should be able to reach the roots to keep algae from forming. I found this step-by-step instruction from Macro Garden on how to use a canning jar to grow without the need for either kind of pump.
I bought 20 cheapo plastic shoe boxes from Walmart that turned out to need tape to keep the lids on. I seriously underestimated the number of shoe boxes I needed for my shoes anyway. I'm repurposing some of them into hydroponic seed starter boxes. 🙂
I cut up a couple of the sponge dish scrubbers to insert into the center of a 10′ length of 1/2″ pipe foam insulation cut into 1-2″ discs. The sponges in the centers hold the seeds gently in place. I also cut slits around the edges of a few sponges and tucked seeds in. I added water to the bottom of the containers so the sponges would soak it up. I'll spritz with water as needed to keep them moist but not dripping.
Affordable Grow Lights
Jimmie has one of those cheap clamp lights he uses on the job and a grow light already on hand. He grows pineapples in containers and has to bring them into the garage in the winter in Florida. There's not enough natural light in the garage so this one keeps them growing strong until all danger of frost has passed here.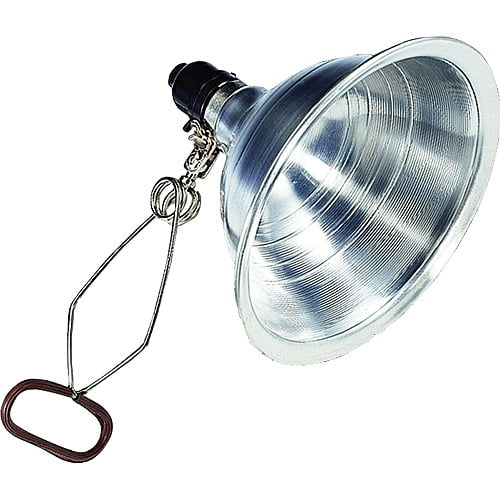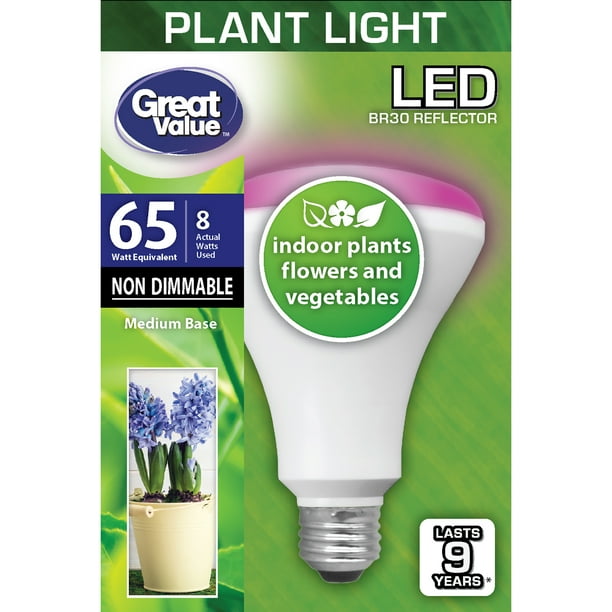 If you want to go all out, there's a plethora of grow lighting options. The first one I want to upgrade to is the 2 or 3-light clamp-on from Walmart.
I'll share the pics of the seedling progress when/if they start to sprout in a week or so. I hope this easy plan for getting started with hydroponics encourages you to dive in and get started on feeding you, your family, friends, neighbors, and the needy!
Happy growing and eating! 🥬😊